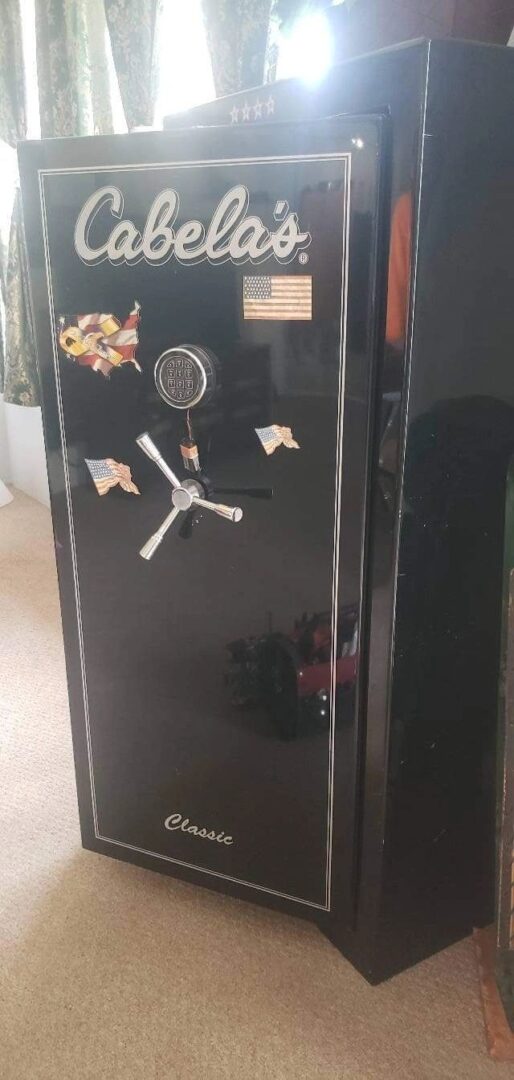 How To Open A Cabela's Gun Safe If I Forgot The Combination In AZ
Safe Locksmith AZ has been asked this question several times throughout the years. Usually regarding the Cabela's gun safe but the same question has been asked of other combination safes as well. Antique, floor, wall, fire, cash drop and burglary safes are generally where we get this question asked when the combination has been lost. How to open them is actually pretty simple to answer. Call a safe locksmith in the greater Phoenix area. This is where it gets harder to answer your question more completely. Not all locksmith companies offer safe opening services. There are also several that do but I have no idea what they are doing. It is always a good idea to speak with the actual Tech that will be opening your safe beforehand. In that conversation you will get a pretty good understanding of their knowledge in the field and whether or not they're going to hack job your safe open with a crowbar or do a professional job leaving the safe usable once again.
The Cabela's gun safe over the years has been made by a couple of different companies. We've seen them be made by Champion, Liberty Safe and Winchester. They've also come with different safe lock manufacturers. On these we have seen S&G or Sargent and Greenleaf, LG or Lagard, NL and SecuRam. Some of these locks have been manual dial mechanical locks and some have been of the electronic keypad variety.
Regardless of whether you have a Cabela's gun safe with any of the above-mentioned safe locks, or if you have any other type of safe with any other type of lock where the lock is either malfunctioning or the combination has been lost, Safe Locksmith AZ can open you're safe quickly, professionally and leave it in working order when we are done. These gun safes we're meant to keep you out and are extremely difficult to open without the correct tools and knowledge. While we suggest you call a safe locksmith, we also suggest you hire the right company. Do your research and give us a call. You will thank yourself in the end.
We primarily serve the Phoenix area but since we're mobile, we'll open safes anywhere in Arizona.
Ahwatukee | Apache Junction | Avondale | Buckeye | Chandler | El Mirage | Gilbert | Glendale | Goodyear | Litchfield Park | Mesa | Paradise Valley | Peoria | Phoenix | Scottsdale | Sun City | Surprise | Tempe | Waddell
Outside of the Metro Phoenix area by special request.
Safe Locksmith AZ